Most of this is personal work and experiments – you don't need a reason to learn and create! You'll find 3D, watercolor, oil paintings, sketchbooks, and more!
Color Grading / Video Effects
Super 16mm Film Emulation Test
Sony A7s Footage / DaVinci Resolve / After Effects
Oil / Watercolor / Graphite
Painting & Pencil
Some of these are finished, some are yet to be finished. These are mostly works from the past 2 years.
Eames Lounge Chair & Ottoman
Design / "Illustration" / 3D Model & Rendering
Close Encounters of the Pizza Kind
Illustrator / Photoshop / Blender / Cycles
In preparation for a pizza night at my house with friends, I made an ordering menu in the style of a kitschy '90s pizza restaurant (only a tad overkill). After an hour in Illustrator and learning about '90s dithering techniques in Photoshop, I brought it into Blender and whipped up a delightfully nostalgic image from a non-existent film.
Let me know if you're interested in opening a franchise ;]
Design / Illustration / Animation
Unused Credits Style for Ballerina Music Video
2001: A Space Odyssey Stargate Experiment & Title Card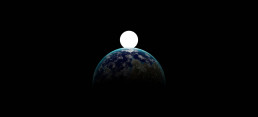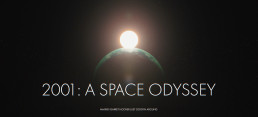 A super quick mock-up in Blender. Then most of the fun is done in After Effects.
3D Model / Rendering / Compositing
Scenes at Case House #22
Blender / Cycles / Photoshop
3D Model / Rendering / Compositing
Just Popping By
Blender / Cycles / Photoshop